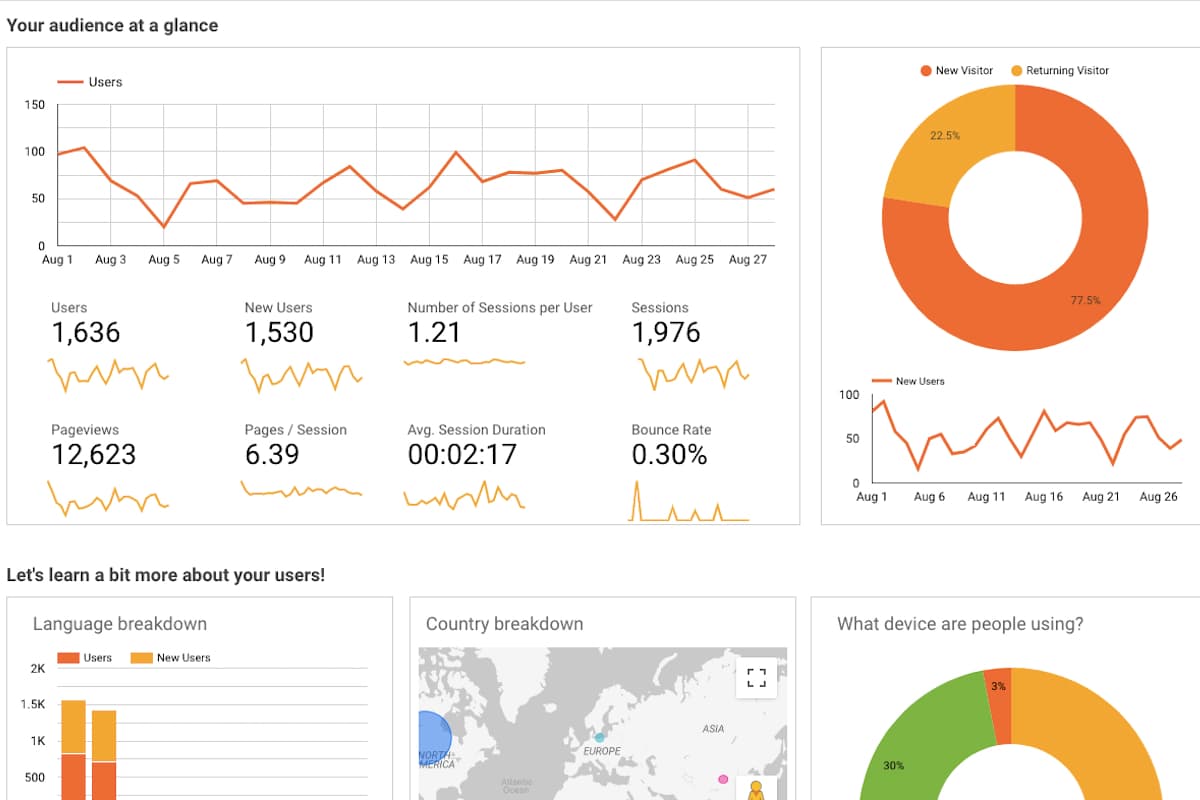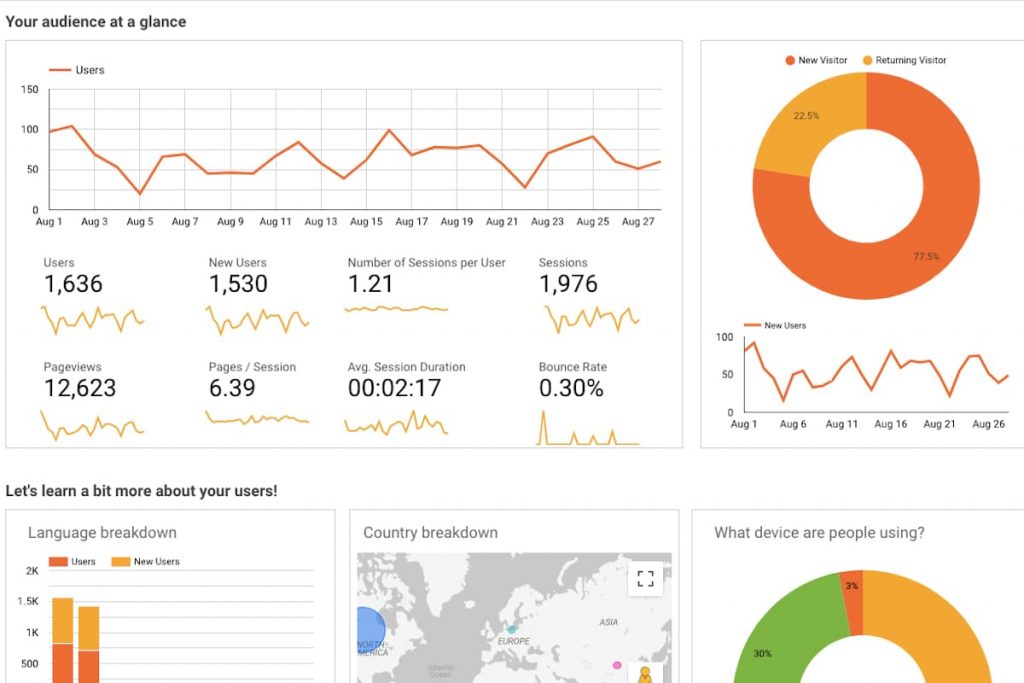 Let the numbers guide you
Statistician W. Edwards Deming once said, "Without data, you're just another person with an opinion." When your hard earned money is at stake, you shouldn't base decisions about your digital marketing on just opinions. 
Easy to say, harder to do when faced with advertising sites that give superficial stats (at best). On the flip side, it can be incredibly overwhelming trying to make sense of all the data Google Analytics provides. 
That's why PS: Group offers monthly analytics reports so you know where to allocate your marketing budget and how to optimize your website to encourage more quality inquiries and repeat bookings. 
At the beginning of each month, you'll receive a report on last month's website performance. They are broken down into 5 sections: 
Overview: Summary of overall performance
User Demographics: Breakdown of user characteristics and locations
User Behavior: How did users interact with your website?
Traffic: Where did your visitors originate? How did they find you? 
SEO: How is your organic traffic? What keywords is your site ranking for?
We look in detail at new vs. returning users patterns and differentiate quality traffic over high stats. We report back on how your site is performing in comparison to previous months and make recommendations on advertising spends and website tweaks. 
In addition to Google Analytics, we use a top of line software to visually see how people engage with your site. Through the use of heat maps and scroll maps, we see what parts of the page they're hovering over the longest and whether they're actually reaching the bottom of a section. With confetti reports and click maps, we are able to track things like what day of the week and time of day people are most often visiting. We see how many new users clicked on that particular button and how many return users were on mobile. Yeah, it gets a little big brother!
In addition to the report is a summary of our insights (we interpret the data for you) and a 60 min call to go through the report and findings. Finally, PS: Group website clients get a complimentary hour of webmaster updates.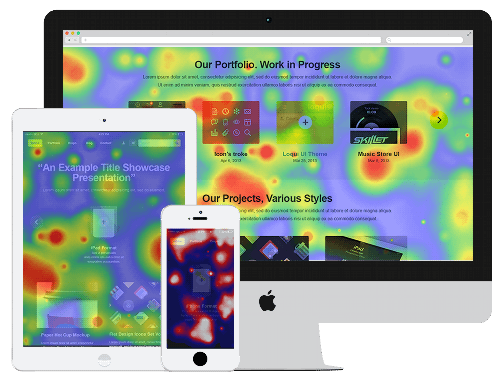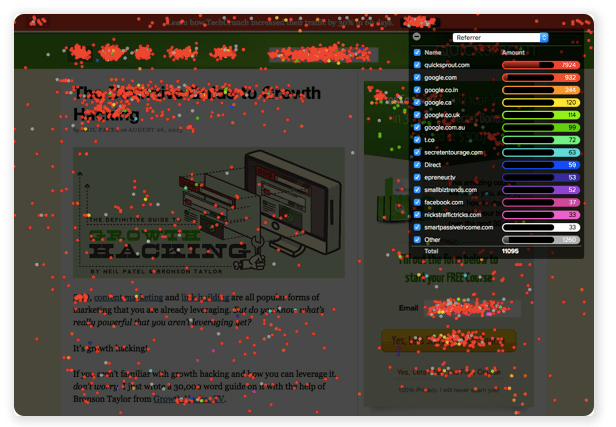 Each month includes report with analysis/insights, 1 hour discussion call and PS: Group website clients receive a complimentary hour of website updates.*
We require a minimum commitment of 3 months.
* Webmaster hours do not roll over. The complimentary updates must be used before the last day of that month or will be forfeited. 
**Cancellation of engagement requires 30 days advance notice.