BADKITTYYY (ALL CAPS, three Ys and not GOODKITTYYY), came to us looking for a personal website that could visually represent her established brand while streamlining her meetups booking process and serving as the place on the web for all things KITTYYYY. 
With a clear vision in mind, BADKITTYYY needed us to conceive an aesthetic vibe that perfectly aligned with her larger than life persona.
As a content creator known for her diverse and engaging multimedia content, the website also needed to be designed to accommodate lots of photos and video.
To ensure maximum visibility and engagement before the official launch, we decided to create a "coming soon" page that was strategically designed for the dual purpose of building SEO and capturing emails for her mailing list.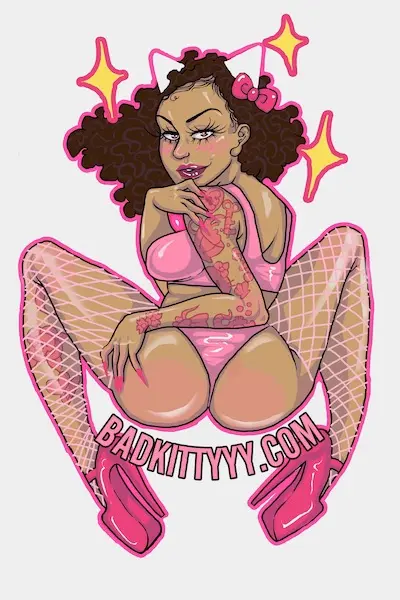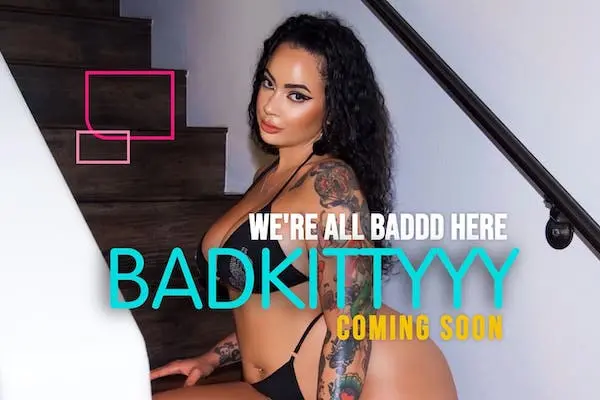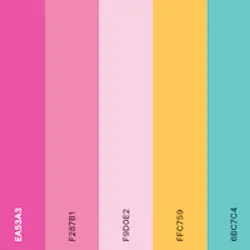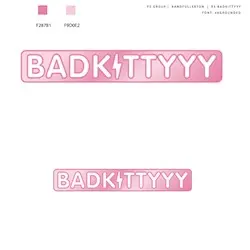 In order to capture the essence of BADKITTYYY's brand, the website design incorporated big bold fonts that exude a strong and playful vibe. The use of a bright color palette, with a particular emphasis on her favorite color, pink, adds a vibrant and energetic touch. 
The navigation menu of the website took a distinctive approach, featuring a funky full-screen design with mouse tracking effects. This interactive navigation menu also seamlessly transitions between changing background photos, adding visual interest and engaging visitors.
While focusing on search engine visibility, we optimized the written text content without compromising her unique brand voice. By implementing effective SEO strategies, such as keyword research and strategic placement, the website ensures that her content ranks well in search engine results. This approach allows her to maintain her distinct personality and brand voice while increasing her online presence and attracting a wider audience.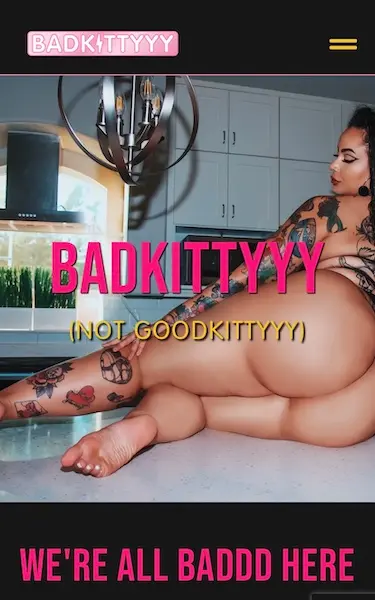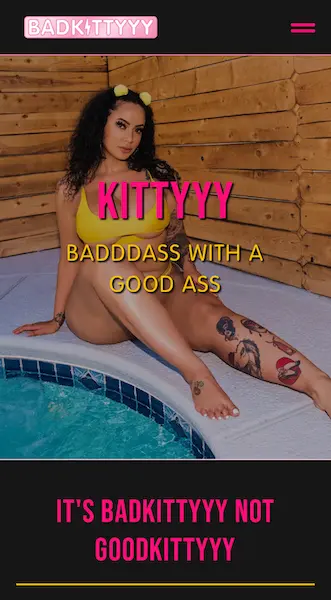 BADKITTYYY's exceptional talent and popularity have garnered significant recognition within the adult entertainment industry. In 2022, she won the AVN award for Favorite BBW Star and was nominated yet again in 2023.
BADKITTYYY has also made appearances on various podcasts, sharing her experiences, insights, and expertise with a wider audience. These podcast appearances allow her to connect with fans and industry enthusiasts on a more personal level, showcasing her personality and further cementing her as a rising star.
Finally, BADKITTYYY was chosen to serve as a host for the 2023 Urban X Awards, a landmark achievement as she is the first BBW to host any awards ceremony. This groundbreaking opportunity not only reflects her success and popularity but also signifies the growing recognition and steps being taken towards inclusivity within the adult industry.
Working with PS: Group has helped me refine my brand and took my visibility to a new level. Having a site dedicated to me and all my happenings has elevated my brand and how it's viewed.
I'm so proud to show off my website and recommend PS: Group's services to my peers, as it's been a labor of love. They created something even better than I could have ever imagined and has opened up my creative side.
I'm so happy I took the leap to invest in my business with them and will continue to do so throughout my, hopefully long, career. My recommendations to work with PS: Group are genuine and based in my utter confidence in Carly and her team.